Hair Replacement For Men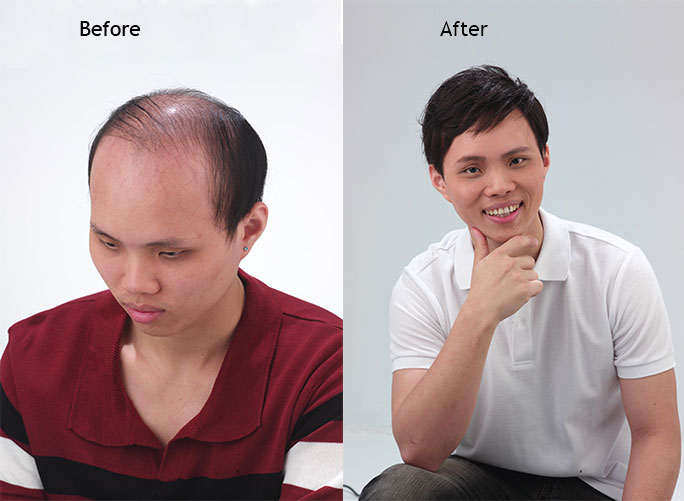 Consultation
A one-on-one consultation in our comfortable and private environment is the most critical first step for all our clients.  During the consultation, our professional expert will assess your lifestyle, needs and hair condition to personalise a hair wig that best suits you.
Customisation and Sizing
The creation of a tailored hair wig begins with the taking of precise measurements of the shape and curvature of the client's head by our hair weaving expert.  The shade and quality of the hair as well as the hairline are carefully evaluated and recorded to ensure a perfect hair wig that guarantees 100% fit and comfort.
Fitting
Once the finished wig is complete, the very initial fitting on our client will be assisted by our experts to demonstrate how easily it can be done. Developed based on TK Weaving's revolutionary technology, the Advanced Hair Integration System gently and painlessly secures the hair wig by attaching it to the client's existing hair.
Styling
Our experienced wig stylist will give you a makeover with a hairstyle of your dream that perfectly fits your face features and lifestyles. The result is an absolutely natural head of hair which will look like as if you were born with it!